DVConnect can help your workforce recognise and respond to DFV with our tailored training. Our expert training team will work with you to provide training specific to your workplace needs, in the length and format that works for you.
Fees
Workplace training fees vary depending on:
• number of trainees
• depth and length of training
• format, such as in-person or online.
By choosing DVConnect, you are supporting the continuation of our training program and our work in helping Queenslanders who have experienced domestic and family violence.
Email to find out more about our online and face to face training options.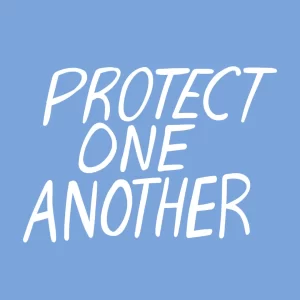 Why invest in workplace DFV training
For people experiencing domestic or family violence, the workplace can be a safe space to confide in a colleague or even reach out for help. DVConnect can support your team to recognise and respond to disclosures of abuse at work in a safe and supportive way (without stepping into the role of personal support worker).
Our training will also support your team to know how to access specialist services like DVConnect. You are not alone.
How domestic and family violence impacts the workplace
Domestic and family violence doesn't discriminate. DFV can happen to anyone regardless of their job title, where they work, or what their qualifications are.
According to the ABS, approximately 800,000 women, or around 1 in 6 female workers are currently experiencing domestic or family violence.
Domestic and family violence may impact the workplace through decreased staff performance and productivity, and increased staff turnover and absenteeism. Data shows that domestic and family violence costs the Australian economy billions. Access Economics estimated the total cost of lost productivity at work was $484 million in 2002-03.
With more staff working from home during the pandemic, domestic and family violence is more of a workplace issue now than ever before.
What DVConnect offers
We have various packages designed for employees, human resources and management teams. In the past, we have delivered tailored training to government agencies, health and emergency first responders, financial institutions, local councils, tech companies, unions, education providers, and more. Our training is made to fit your unique needs and requirements, and you can feel confident that you will receive a high quality, evidence-based training from our expert team.
Email to express your interest in DVConnect's workplace DFV training.
What people say about DVConnect's training
"I thought the training was excellent, gave a really good understanding of the types of D&FV and also provided strategies to handle situations." – QSuper Team Member.
"Content was very thought provoking but not so confronting that you couldn't absorb what was being said. Presenters were very honest and relatable." – QSuper Team Member.
Find out more about DFV and our services by downloading our brochure, flyers and resources.
Guide to Domestic and Family Violence Leave