DVConnect is a free and confidential Service that can help any person in Queensland who is feeling unsafe at home because of domestic, family or intimate partner violence. Through our Mensline we can also assist men wanting to make changes to their abusive behaviours.
We also help people who have experienced sexual assault or abuse at any point in their lives through our Sexual Assault Helpline.
In the last Financial Year:
DVConnect received 1 call for help every 5 minutes
We provided over 9,000 nights of safe accommodation for women and children
Calls to our Sexual Assault Helpline increased again this year
We received 10,000+ referrals to Mensline from the Police
DVConnect provided 29 nights of emergency accommodation to men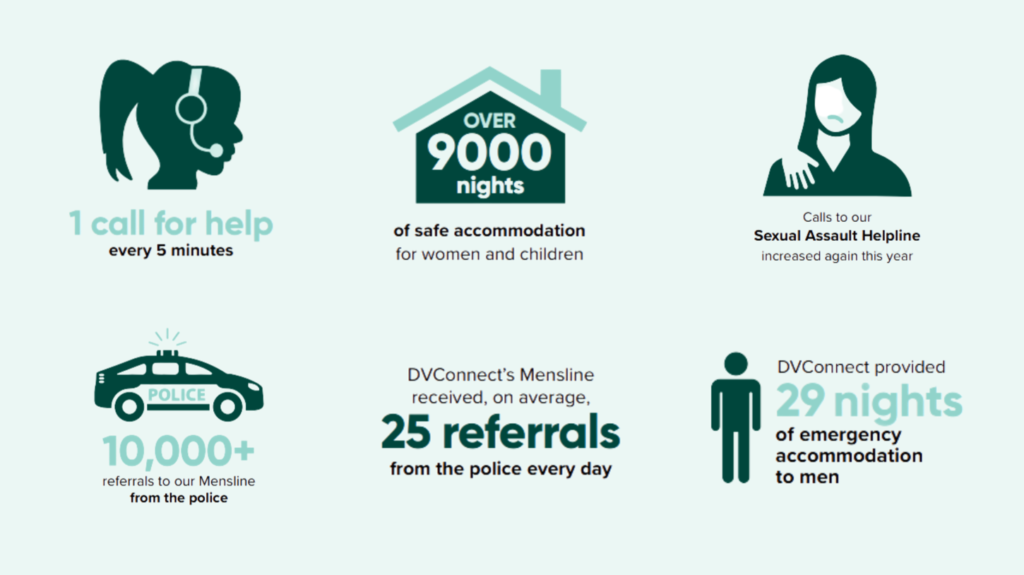 If you are thinking about calling our Service but are not sure if we are the right Service for you, we have connections across Queensland and Australia and our counsellors are happy to point you in the right direction.
Call Womensline on 1800 811 811