Pets in Crisis Program
The Pets In Crisis Program provides safe accommodation, food and vet care to pets whose families have escaped domestic violence, but who cannot take them to a refuge. 
THE FACTS
The Pets In Crisis Program exists to care for pets whose families are escaping domestic and family violence.
Established in 2005, the Program is a collaboration between DVConnect and the RSPCA Queensland.

Each pet is given safe accommodation, food, and in most cases veterinary care.

The Program cares for almost 300 pets each year.

BUT, due of lack of funds and accommodation space, we are forced to say no to almost 200 more pets who need help. This breaks our hearts.

Pets can stay in the program for up to 28 days.

Any pet is accepted, provided there is a suitable place for them to be cared for.

Each pet is given a thorough health check by an RSPCA veterinarian. Sadly though, a lot of pets from domestic violence situations haven't received the medical care they should have in their lives. This means more vet care is needed, which means more costs. Examples of a basic vet check-up for a dog include the dog being given flea, tick and worming medication, heartworm, as well as kennel cough injections. Also a lot of cases require specialist veterinary operations due to abuse the animal has suffered at the hand of the domestic violence abuser. 

The minimum cost to operate the Pets In Crisis Program is $150,000. This increases when the number of animals needing help increases. 
DONATE TO PETS IN CRISIS
We are forced to decline 2-3 pets every week because we do not have enough funds to provide safe beds, food and vet care for them. Any donation you can make is so very much appreciated. 
How your donation helps:
$26 can provide a dog/cat with a warm bed, litter tray, and a meal

$53 could buy antibiotics for a sick dog/cat week to help them on the road to recovery

$100 can help keep an RSPCA inspector on the road fighting animal cruelty for another day

$150 could help desex an abandoned dog/cat

$350 could provide emergency treatment for an animal
Pets in Crisis is a critical program that delivers many community benefits. It provides those who are experiencing domestic and family abuse with peace of mind that their pet will be away from violence and harm while they find a safe environment to rebuild their lives.
If you are in a position to donate, we would be so grateful.
If you are a master fundraiser and have an idea you think could raise funds amongst your friends or workmates, please give it a go, we, and the animals would be so appreciative.
If you work for a company who might be willing to donate, please ask them if they are interested.

If you are involved in a community group who may like to fundraise, we would be so very grateful.
How can I get my pet in the Pets In Crisis Program?
To access this program, you must speak with the DVConnect team. Please call anytime on 1800 811 811, they are available to chat 24 hours a day, 7 days a week.
The link between domestic violence and pets
Sadly pets are often abused as part of the spectrum of domestic violence. Domestic violence counsellors regularly speak with people whose pets are beaten or tortured by abusive partners. The abuser do this to frighten and control the victim into staying in the violent relationship. RSPCA Queensland's Inspectorate frequently investigates animal cruelty cases of this nature. Research shows that up to 25% of people in violent situations, who have a family pet present, may remain in that situation because of concern for the welfare of their pet should they leave.
For any pet lover whose animal is part of the family – the thought of leaving them behind in an emergency is unthinkable! For hundreds of pet lovers, the decision is made all the more difficult when the need to leave is due to escalating or persistent domestic or family violence. Sadly – hundreds of women, children and their beloved pets across Queensland are constrained in violent and fearful relationships because the fear and practical challenges of leaving are just too overwhelming. These already emotionally drained and mostly financially strapped women are torn between protecting themselves and their children and the increased risk that their dear pets will (if they are not already affected) become the victims of the violence if they leave them behind

No pets should be at risk of being abused and no one should feel that they can't leave a violent home!
How can this happen? 
Places available in refuges for the victims of domestic and family violence are scarce, and in Queensland none are able to accommodate pets. DVConnect counsellors regularly speak to women whose intimate partners use violence or threats of it towards their pets – in order to frighten and control them into staying. And for the children – moving without their special companions at this time compounds the loss and makes the trauma they are facing in their family life that much more intense. Knowing that their pets will be cared for and that they can be reunited as soon as they can get back on their feet is sometimes the catalyst for many women having the courage to take that vital step towards leaving a violent domestic situation and protecting themselves their children and just as importantly their pets.
Do you want to be an RSPCA Foster Carer?
What type of animals are available to foster?
Puppies and kittens that need a bit more growing time before they can be desexed and made available for adoption.
Dogs and cats that aren't coping in the shelter environment and need to be in a home. They may just need a break away from the kennels or they may need to stay in foster until an adoption can be arranged.
Black tag animals that are awaiting the outcome of a court case.
Convalescing animals that need some time to recover from illness or injury before being available for adoption.
Animals with behavioural problems who need some form of rehabilitation before being considered suitable for adoption.
Legacy animals that are waiting for their owner to return home from a hospital stay.
Legacy animals that have had their owner pass away and are awaiting adoption.
Animals that need a safe haven while a domestic violence situation is dealt with.
Animals that can't be accommodated at the shelter or adoption centre because of limited space or facilities.
Animals that are available for adoption in one of our RSPCA adoption centres and need care outside of business hours.
Animals that have to be evacuated immediately from an emergency situation e.g. floods, bushfires, cyclone, earthquake.
How do I become an RSPCA Foster Carer?
Be over 18 years of age.
Read through our

 

FAQs

 

page on the RSPCA Queensland site.
Complete the Foster Carer Expression of Interest form.
Attend a 2hr Basic Foster Care Training session at your local RSPCA shelter or adoption centre. Bring copies of your own dog and cat vaccination certificates and, if renting, written permission to have animals from the home owner or real estate agent.
At the Basic Foster Care Training session, complete a Foster Carer Information form (this gathers all of your personal details, as well as your preferences for the types of animals you'd like to foster).
Allow a visit by one of our volunteer property checkers to double-check the suitability of your home.
If all requirements are met, wait to be matched to a suitable animal.
If fostering an adult dog, attend a "meet and greet" with your new foster animal at the shelter or adoption centre, bringing along your own dogs and all children in the household.
Sign a Foster Carer Agreement form for every new animal you foster.
THE FURRY STORIES
01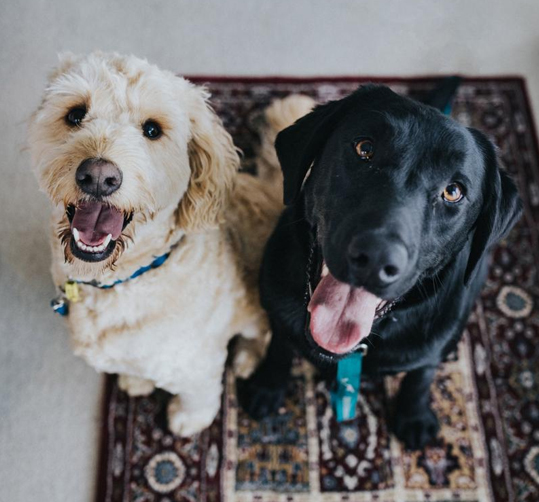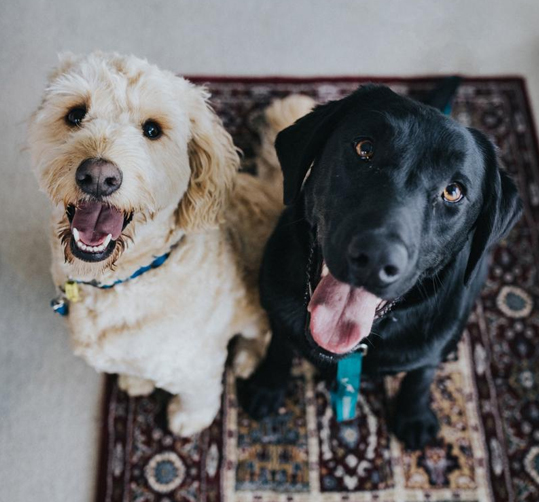 Beanie & Frankie's Story
Beanie and Frankie's Mum Iris was delighted to have her two furry babies Beanie and Frankie back in her care after she left hospital. Iris unfortunately found herself in hospital after her ex-partner had physically assaulted her. Iris expressed her gratitude to the foster carers who looked after Beanie and Frankie for many reasons. One reason in particular was that they gave them regular professional pet grooming hair cuts. Iris said that she previously did not spend money on pet grooming because her ex-partner controlled the finances and would not let her get a job. 
*Names have been changed. Pets in images are models.
02
Millie's Story
Millie needed the Pets In Crisis Program foster care accommodation for 2 months. When she first arrived she also needed veterinary attention in the form of her C5 (Kennel Cough) injection, her heart worm injection, as well as flea and tick medication. She was then placed in a foster care home with another dog, of similar size and age to her.  Millie's reunion with her family was an emotional one. It represented a new beginning and a new life with her family that would be free from violence. Millie's Mum told the Pets in Crisis Program volunteers that "she didn't know if she could leave the violent situation she used to be in because she was scared about what would happen to her precious girl Millie." She went on to add that she is so grateful for this program.
*Names have been changed. Pets in images are models.