Containers For Change raises money for DVConnect through recycling
Every container you recycle through the Containers for Change charity program will mean 10c is donated to DVConnect to help Queenslanders escape domestic and family violence.
How does Containers for Change work?
You collect eligible containers

Take them to a deposit centre

Deposit the containers using our Scheme ID: C10028088

We will get 0.10c for every container they deposit
Where can you deposit containers?
Find your closest Containers for Change deposit centre.
Eligible containers – YES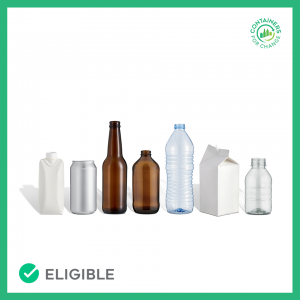 Ineligible containers – NO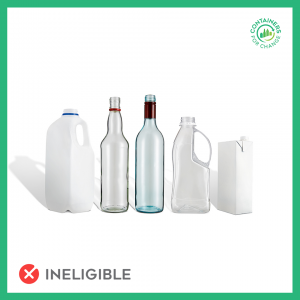 What is Containers for Change?
This scheme is a Queensland Government initiative to reduce litter and increase recycling. If you enter our DVConnect Scheme ID C10028088 when you recycle, we receive $0.10c for each container. For more information, check out their website.
If you would like to do this at your workplace, school or university, these poster might be helpful.
Help DVConnect and help clean up Queensland.
As a state, we're great at many things. However, when it comes to recycling, Queensland can do a lot better. In fact, we have one of the lowest recycling rates in Australia, at around 44%.  Each year, approximately three billion beverage containers are generated in our state alone and are the second most littered item. So to help us all improve our recycling efforts and keep our beautiful environment litter-free, this scheme lets people get a 10 cent refund for each eligible container returned to a refund point. 
Check out other ways you can help DVConnect raise funds to help more Queenslanders escape domestic, family and sexual violence.