Raise money for DVConnect by recycling your containers
How does it work?
You collect eligible containers

Take them to a Containers for Change deposit centre

Deposit the containers using our Scheme ID: C10028088

We will get 0.10c for every container they deposit
Every container you recycle through the Containers for Change charity program will mean 10c is donated to DVConnect to help Queenslanders escape domestic and family violence.
Eligible containers – YES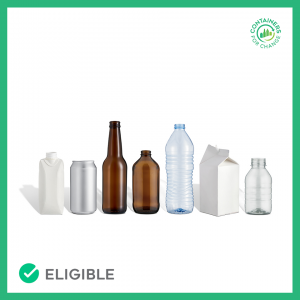 Ineligible containers – NO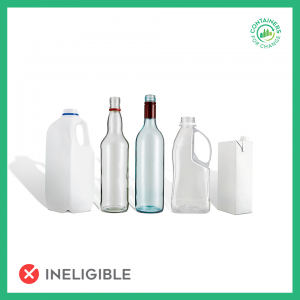 Where can you deposit containers?
Click here and enter your postcode to find the closest deposit centre for your containers.
What is Containers for Change?
Containers for Change is a Queensland Government initiative to reduce litter and increase recycling. If you enter our DVConnect Scheme ID C10028088 when you recycle, we receive $0.10c for each container. For more information, check out their website.