You can help by fundraising
You can make a difference for Queenslanders experiencing domestic violence by fundraising for DVConnect. With your help, we can provide more emergency transport, emergency accommodation, as well as develop a Safety Plan provide councelling to Queenslanders escaping domestic violence. Contact us if you would like a list of fundraising ideas, check out the below.
How your funds will help…
$20 provides 1 pet with emergency accommodation for 1 night away from domestic violence
$50 provides emergency transport for 1 person escaping domestic and family violence
$100 provides emergency accommodation for 1 person for 1 night
$150 provides emergency transport and accommodation for 1 person for 1 night
Ways to raise funds…

Conta
iners for Change
We're registered with Containers for Change QLD
Just use the Containers for Change Scheme ID: C10028088 on your next deposit. Every container you recycle through the Containers for Change charity program will mean 10c is donated to DVConnect to help Queenslanders escape domestic and family violence.
Is your Birthday coming up?
Instead of a Birthday present this year, you could ask your family and friends to donate to us. Just create a Facebook Fundraising Page and select us 'DVConnect Limited' as your charity. Then email and message your family and friends asking them to donate to your page to help Queenslanders escape domestic violence, instead of giving you a Birthday gift this year.
Hold a Purple Morning Tea 
Declare a day 'Purple Day' and encourage workmates to wear something purple and make a donation at a morning tea you host. Invite your workmates and encourage them all to wear purple. Perhaps send out funny pictures of not-so-stylish ideas for purple items. Ideas for purple items are endless, they include a purple tie, purple socks, purple dresses, purple nails, purple earrings, or even purple hair. You could go one step further and supply (or ask workmates to prepare, purple morning tea food and drinks.)
Hold a 'Cutest Pet Photo Contest'
Ideal for staff who are pet-enthusiasts and want to raise funds for our Pets in Crisis program. Invite animal loving staff to enter a photo of their pet. Select a date and time, invite workmates to attend and view the pet photos. In front of each pet photo place a jar and encourage workmates to insert money into the jar of the pet they think is the cutest. Category ideas include Cutest Pet and/or Pet-Owner Look a Like.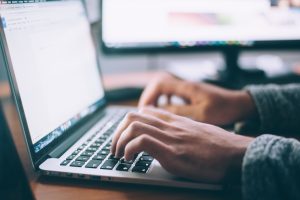 Online fundraising
Online fundraising is the easiest and most effective way to raise funds for DVConnect. Creating your online fundraising page is easy too. It just takes a few minutes and you're on your way to helping raise funds so we can help more Queenslanders escape domestic and family violence. 
Follow the below steps:
Log onto:  Our DVConnect Everyday Hero fundraising page and click on the green 'Start Fundraising' button.
Create your fundraising page: Follow the prompts, enter your page name, a few words about why your fundraising, a photo, fundraising goal.
Be the first to donate: Even a small donation from you shows how committed you are to your goal. 
Start spreading the word: Share your fundraising page on Facebook page by clicking the blue 'Share' button on the right. Share on any other social media you use like Instagram or Twitter. And why not send an email to everyone you know asking them to support your page.
Thank your supporters: Each time you receive a donation, don't forget to thank your donors. Both on your fundraising page, and publically on your Facebook, this will remind people who haven't yet donated, to donate.
Tell  us about it. We'd love to know that you're fundraising
Let us know you're fundraising
Let us know that you're fundraising by emailing Plus, if you are comfortable with it, we would love to share any images on our Facebook Page and our Instagram Page. You can either email us your event images at the above email, or #DVConnect
Donating Funds
General donations can be made here.
Pets in Crisis program donations can be made here.
Questions?
If you have any questions, please email us at